Sync or Swim Networking Events
                                                              Success together through community, networking and education
"Sync or Swim" is one of the best new ways to get pertinent and relevant information on all things related to modern day sync-music creation and licensing. It is also a great way to connect with like-minded creators and cultivate new partnerships. In just one, single, hour-long session, I personally witnessed four new collaboration hook-ups. This networking event is well worth any serious music creator's time." - Dean Krippaehne (songwriter, artist, producer and author of "Demystifying the Cue")
-
"The Sync or Swim event that Robbie put together is truly amazing! His expertise and knowledge is phenomenal and I would highly recommend his events. Not only is Robbie a musician but he is a very accomplished songwriter with lots of high profile placements. This experience shines through in the events as he takes time to explain the process of getting music licensed and the importance of networking properly. I can't say enough great things about Robbie Hancock and his Sync or Swim event! - Nick Rauch (CEO @ Atlanta, USA based R.T. Crowne Records)
-
"Your Sync or Swim conference was flawless. So well organized and carried out. I loved how you conceived of and simulated the experience of being at a live conference---and it worked so well. Your website is quite impressive, especially moving to me is the fundraising you've done for unhoused youth, bless your heart." - Virginia Cohen USA
-
"What a delight and privilege to have attended the Sync or Swim events this weekend, I can't thank you enough. It's hard to imagine all the time, coordination, and effort that must have gone into making these three days possible. Thank you so much for your thoughtfulness and caring, straightforward feedback for everyone involved." - Kimberly Hou USA
-
"What can I say - Robbie goes the extra mile with hosting the incredibly well-designed Sync or Swim networking event...and that's an understatement. Each day was jam-packed with opportunities to learn and connect with colleagues and industry leaders. I can't wait for the next one and it was clear to me that Robbie's generosity and professionalism will be something people will remember as we await our next gathering of music makers, sync licensing experts and creatives. Thank you so much for hosting this!"  - Eddy Bishai  USA & CANADA
-
"The Sync or Swim networking event was a game changer for me. I was so impressed with the caliber of mentors, and their incredible generosity in sharing their knowledge.  From technical workshops to help deepen our abilities as producers, to a powerful vocal workshop, to learning about the variety of mics on the market and how to use them effectively, to understanding metadata, there was such a great balance for those of us who are already getting placements, as well as for folks just getting their feet wet.  I'm so happy that I signed up for the Sync or Swim Networking event and only wish I could take it all over again!"  - Teporah Bilezikian USA
-
"Attending Robbie's recent 'Sync or Swim' Networking even was a game changer. No, this I see as a life changer. He assembled some top industry heavy hitters  from all corners of the sync field, and knocked it out of the park. He brought his calm, friendly, trusting approach to the weekend, with guests with whom he as made trusting long term relationships with. They love to work with Robbie, and like Robbie, they love to help and give back. I feel like I've gone from seeing a dying flashlight at the bottom of a dry well, to a bright beacon on the shore with fanfare and a welcoming party at the dock… I look forward to doing the work and getting my music into film and television." - Stewart McLellan Canada
-
"The sink or swim event this weekend was absolutely stacked full of fun educational and entertaining people. It was all around good time with benefits like giveaways, networking and tips to help you succeed in the sync world!  I hope to attend the event again in the future!" - Sonic Scott Canada
-
"I was in your webinar yesterday. Wonderful session I must say.  Extremely useful. The best part was you showed us the ground reality."  - Vijay Siddharth India
-
"What I like about Sync or Swim is that Robbie Hancock speaks from experience. His generosity and candor bring life and credibility to these events which also present world class music professionals who honestly share their invaluable knowledge. I'm really looking forward to future events. Thanks Robbie!" - Christian Emond Montreal, Canada
-
"Thank you for organizing a terrific event!  The bits I saw were high quality.  As an event organizer myself I know how difficult it is to create, organize, promote and deliver a quality event. What you did is much appreciated." - Dutch Van Spall United Kingdom
-
"Thank you for putting on such a great event!  The on-site and network opportunities were superb!  I believe I speak for everyone when I say you knocked it out of the ballpark!"  - Steve Thomson Canada
-
"Just wanted to send Huge thanks for the Fabulous Sessions!!!!:) WOW!! All of the speakers have been so informative and inspirational!!  I've learned so much!  Many thanks for all you are doing to help us in SYNC!!!" - Caroline Moore USA
-
"The opportunity to have my song listened to and get feedback in real time was great!  It's nice to know that people with such generosity with their time and knowledge exist within the music industry." - David Easton USA
-
" Sync and Swim was great on so many levels.  Robbie was so generous with his knowledge and time and the wonderful speakers he brought on were just as generous with their industry insight.  And the fact that it was free in the business where everyone is trying to sell you something, that is just incomparable.  Thank you for an amazing event with all the amazing speakers!" - Zhaklin USA"
-
 "Robbie is a positive and genuine host and has a way of bringing out and exposing talent and opening doors for so many people. Not knowing that another person could help me so much and believe in myself to move forward in sync is priceless" - Doreen Gibson CANADA
-
"The whole weekend of the Sink or Swim event was pure pleasure, and the icing on the cake was all the useful information I collected and the new friends and contacts I gathered around me.  Such a friendly, fun and at the same time professional event.  Thanks so much Robbie for organising these weekends." Amanda West - Songwriter, lyricist (Ireland)  
Join the SOS mailing list for more info on the next networking event on January 14th, 15th and 16th 2022!
Welcome to the Sync or Swim networking events! 
Hello I'm Robbie Hancock and I am a singer/songwriter composer and producer with over 1000 placements in film, television, documentaries and commercials.  I am extremely thankful for this continued success and I have had some help along the way from some incredible mentors and collaborators.  I created the Sync or Swim community in order to give back to others what I have learned along the way and to pay forward through networking events, blogs, clinics and workshops which will all be FREE to attend.  All you have to do is join the mailing list and then just show up and network.  I will be your host and moderator for the weekend.  Really looking forward to meeting you!
What to expect through the weekend?
Each day we will have a new theme based on the experience of being at a hotel conference in person all weekend.  The whole idea is for all of us to get better at networking by connecting and communicating with each other in the virtual realm and learn from industry pros in relation to sync licensing.  It's a great way to make new friendships and build new trust relationships.  There is no better way to get deals and placements than to let people in to who you really are.  Scary right?  Yes it is for all of us, but like many things it can be learned and will get easier through practice, patience and being humble. 
I do hope throughout the weekend we can connect with each other and network, share stories, find collaborators, learn something new, have fun and gain new friendships and hopefully make some deals and get some placements!  Let's help each other become successful through kindness, empathy and giving.
Please be kind, respectful and join your peers at the virtual bar! Introduce yourselves in the chat once you arrive. I wish you all the best of success for all your musical endeavors!
with gratitude,
Robbie Hancock
---
Each session all weekend will be 2 hours with special guest industry pro's throughout the weekend (listed below on the schedule). Please make sure you bring links to your music online and please be ready to share links to your music and what you do with your fellow attendees in the chat or if called upon (links to your music online Soundcloud, Box, Disco etc. NOT music files). If I am able and have time to play them you can drop the links in the chat.  Please test your links first and make sure they work.   All attendee sessions will be recorded all weekend for security purposes.  Please test your zoom settings in advance including your audio and video. I HIGHLY recommend an ethernet connection for the strongest signal and bandwidth so your audio and video doesn't break up or disconnect. Last thing you want is to drop out at an important moment. More info and help below.  Break a leg! Happy networking!
Tips recommended before you join the meetings
Download zoom here https://zoom.us/support/download

Below are a few helpful tips to get the best experience with the Zoom platform and the strongest connection during the hangs.  Make sure you remember to turn off any apps you are not using on your computer before each session. 
Please use an ethernet cable from the modem to your computer.  Newer laptops may need an adapter from the app store for ethernet cables.  The connection is much stronger to be as clear as possible without dropouts.  If it has to be wifi,  please make sure you are set up close to your modem.  If you are experiencing drop outs please try shutting all apps down you are not using or anything else that is taking up bandwidth on your home internet like someone streaming Netflix!
Here is an ethernet cable on amazon
J&D Cat8 Ethernet Cable
Make sure you have the highest internet speed possible for the best experience!  Looking forward to seeing you online.
SCHEDULE
*All times are west coast PDT.
---
Each day we will have 3 new hotel theme hot spot connection areas based on the experience of being at a hotel conference in person, meeting people and networking all weekend.  You never know where you will meet the person that will change your life or have those aha moments by being present.  Stay open, be brave and activate your inner networking guru!  Amazing things can happen when you really put yourself out there, even online.  I've seen it happen!  I look forward to seeing you in the zoom theme rooms.  Let's get networking!
---
Friday
The Lobby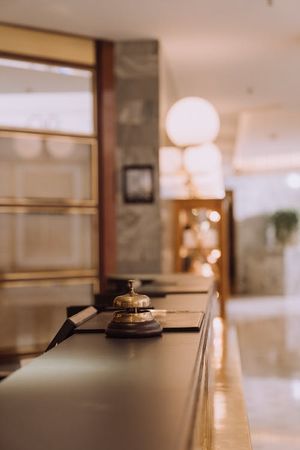 Check in and get ready for your weekend!  Say hello to your fellow attendees in the lobby chat.  Get your music links tested and ready to pitch, get your,  promo materials ready (online links, PDF's) and hop on and say hello to your fellow musicians and industry vets in the chat. You get the idea!  Time to start networking!
Friday 9:00am - 10:00am Opening remarks and networking with Robbie - bring your links and elevator pitches
A warm welcome, with your host Robbie Hancock - Robbie is a singer/songwriter and a composer/producer with over 1000 placements in films, TV shows and documentaries.  This will be the time to discuss the weekend activities and start networking.  Bring your working music links and have your webcams on.  Be ready with your elevator pitches!  
Friday 10:00:am - 11:00am (interview and Q&A)
Chris Birkett - Chris Birkett is a multi-talented, award winning producer, singer/songwriter, composer and sound engineer. His music collaborations with A-list international artists like Sinead O'Connor (#1 song "Nothing Compares 2 U"), Alison Moyet, Dexys Midnight Runners, Talking Heads, The Pogues, Bob Geldof, Quincy Jones, Mel Brooks and Steve Earle have sold over 100 million records and earned 4 Canadian Junos, a Grammy, a Polaris Music Prize and three international AMPEX Golden Reel Awards for excellence in the music business.
Friday 11:00am to 12:00pm
BREAK
12:00pm to 12:45
*NEW - NETWORKING BREAK OUT ROOMS
This is your chance to network live with your fellow attendees and industry pros.  Bring your links and your elevator pitches! (your mics and video on!)
---
The Pool & Hot tub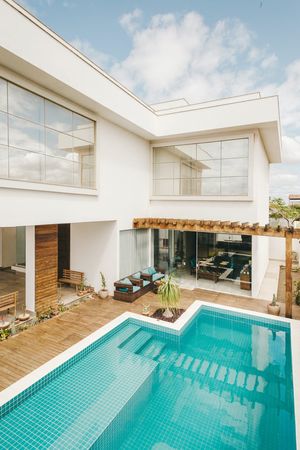 You never know when you are going to meet your next collaborator or meet the next publisher or label that will sign you to a deal.  I made a full piano album of cues for a library owner I met in the hot tub at a conference!  Yes it can happen and it can happen online too!  So get on your virtual trunks and bikinis and lets get to it.  Now would be a good time to start working on your elevator pitch. 
Friday 1:00:pm - 2:00pm
James Cox - He the founder and CEO of Missional Score, a royalty-free music library targeted towards churches that need music for their self-created videos. He lives at 8,300 feet elevation in Evergreen, CO, where he runs the beautiful trails and floats down mountain streams with his 3 kids. James is passionate about the arts in the church, and has been a worship leader for over 25 years. His other lifelong musical pursuits are trying to write the perfect pop song and performing live in Evergreen as often as he can squeeze it in.
Friday 2:00:pm - 3:00pm
Barry Louis Polisar - He is an author, songwriter, poet, and story-teller for children who also writes songs and books for adults. Two of his songs are on two different Grammy Award-winning albums and his song All I Want is You was used in the opening credits of the Academy Award winning movie Juno.
Barry's songs are featured in television shows, feature films, and dozens of TV ads throughout the world. His books and poems have been translated into other languages and his songs have been recorded and performed by singers and musicians internationally. He has written songs for Sesame Street and The Weekly Reader and starred in a television show for children that won two Emmy awards.
Friday 3:00 - 4:00pm
BREAK
4:00pm to 4:45pm
*NEW - NETWORKING BREAK OUT ROOMS
This is your chance to network live with your fellow attendees and industry pros.  Bring your links and your elevator pitches! (your mics and video on!)
---
The Elevator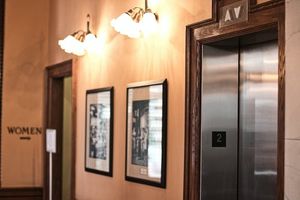 You have about 15 seconds to wow the person standing or sitting in front of you so condense as much information as you can and be clear and concise about it and quick to the point.  So when the person you wanted to talk to all weekend asks you "What's your name, where are you from and what do you do?" you will have a quick answer for them and one that may land you a deal after building a trust relationship.
Friday 5:00:pm - 6:00pm
Michael Laskow -  has been helping songwriters, artists, and composers become successful in the music business since 1974. He began his career cleaning studios and wrapping mic cables at Criteria Studios in Miami during the studio's golden era of the 1970s. He worked his way up to become a 2nd engineer, engineer, then producer.  Some of the artists Laskow worked with include Eric Clapton, Crosby, Stills, Nash, and Young, Neil Young, Firefall, Melanie, Joe Cocker, and many more. After more than 15 years of working on records, Laskow transitioned to audio post-production, working on hundreds of national TV commercials and TV shows at the legendary HSR studios in New York city.  Combining his expertise in music and post-production, Michael founded TAXI, the world's first independent A&R company in 1992. For the last three decades, Laskow and his team of music industry experts have helped thousands of musicians land Indie and Major Record Label deals, Publishing deals, and countless placements in Hit TV Shows, Feature Films, TV Commercials, and Movie Trailers.
Friday 6:00:pm - 7:00pm
Dean Krippaehne - He is a veteran songwriter, musician, author, artist and music producer. His music has been heard on hundreds of TV shows, films and new media around the world including: Oprah, Dancing with the Stars, Late Night with Seth Meyers, Scorpion, Duck Dynasty, Parenthood, The Today Show, Biography A&E, The Kardashians, Vampire Diaries, Lucky Dog, One Life To Live, T-Mobile, Amazon Connect and Muzak to name a few. He has also earned gold and platinum records as a songwriter and has been recorded by numerous diverse artists such as Stefanie Heinzmann (Universal), Quickie (MCA/Music Blitz), Sarah Burgess (PME) and Scott Krippayne (SpringHill). His decades of experience in the music industry, founding both Seattle's Tri-West Recording Studios and All Screen Music as well as co-founding the advertising company Spektrum and partnering in the Tech company NXT CHNL, have made him a sought-after creative advisor.
---
Saturday
The Conference Room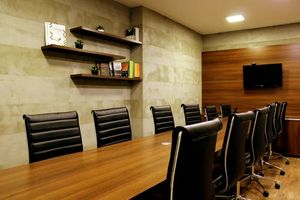 A lot of the time, connections turn into trust relationships that spawn great collaborations and sometimes awesome deals in places like these!  You never know who you will meet standing or sitting next to!  So log on today and find out!   
Saturday 9:00am - 10:00am Opening comments and networking with Robbie - bring your links and elevator pitches
Saturday 10:00am - 11:00am
Eddie Schwartz - best known for writing such classic hit songs as "Hit Me With Your Best Shot" recorded by Pat Benatar, "Don't Shed A Tear" by Paul Carrack, and "The Doctor" by the Doobie Brothers, as well as some two hundred songs recorded and performed by artists such as Joe Cocker, Carly Simon, Robert Palmer, America, Jeffrey Osborne, Donna Summer, Rita Coolidge, Martina McBride, Rascal Flatts, Lawrence Gowan and Mountain – among others. 

As a record producer, he has enjoyed success with numerous projects, including the Doobie Brothers' "Cycles" album, Paul Carrack's "Groove Approved", Rita Coolidge's "Fire Me Back", as well as a his own recordings as an artist. His worldwide physical sales are currently well in excess of 65 million units.
Saturday 11:00am to 12:00pm
BREAK
12:00pm to 12:45
*NEW - NETWORKING BREAK OUT ROOMS
This is your chance to network live with your fellow attendees and industry pros.  Bring your links and your elevator pitches! (your mics and video on!)
---
The Penthouse Suite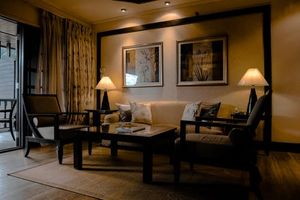 Imagine getting invited up to a secret meeting on the top floor with a small group of music industry vets you have wanted to connect with for years!  It has happened to me and it is nerve-wracking to say the least.  How do you prepare?  How do you know you are ready to schmooze with the big dogs.  Network, network, network!  Be kind, be professional and do your homework!
Saturday 1:00pm - 2:00pm
Robin Frederick - Robin is the creator of the  "Shortcuts to Great Songwriting" online song courses.  She is the author of top-selling books "Shortcuts to Hit Songwriting," and "Shortcuts to Songwriting for Film & TV." She is a former Director of A&R and Production for Rhino Records and Executive Producer of more than 60 albums. Over the course of her career, she has written and produced more than 500 songs for television, records, theater, and audio products.
Saturday 2:00:pm - 3:00pm
Gary Earl - Producer, Mixer, Multi-Instrumentalist. He has 700+ money making songs on Disney, Warner Bros., HBO, Paramount, Tristar, MGM, 20th Century Fox, ABC, CBS, NBC, The Bachelor, Ellen, Pokemon, Batman, & more. Indie Artist CDs that focus on bringing the artist's vision to life. Grammy nominated, Kennedy Center for the Arts Award, Audio Consultant to Apple and voting member Producers and Engineers Wing of the Grammys.
---
Saturday 3:00 to 4:00pm
BREAK

4:00pm to 4:45pm
*NEW - NETWORKING BREAK OUT ROOMS
This is your chance to network live with your fellow attendees and industry pros.  Bring your links and your elevator pitches! (your mics and video on!)
---
---
The Rooftop Patio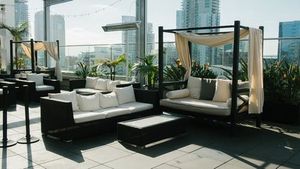 It doesn't get any higher than this!  Another possible secret meeting place that could land you that deal if you play your cards right.  Have your pitch and business cards handy.  You never know who you're gonna meet.
Saturday 5:00:pm - 6:00pm
James Kocian - He is an award-winning writer/producer. James has enjoyed commercial success with various artists in multiple genres, including Pop, Country, Gospel and Contemporary Christian music.  His songs have also been featured by Ralph Lauren, Inditex (H&M, Mossimo, etc.), Bosch and in many network television shows, such as The Kardashian's. 
Sunday
The Lounge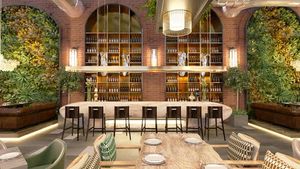 There is no better time or place to network than over a drink in a relaxed environment.  Virtually this means trips to the fridge for that favorite beverage ready to mingle with songwriters, composers, musicians and industry vets from all over the globe and maybe get something to eat too!
Sunday 9:00pm - 10:00pm Opening comments and networking with Robbie - bring your links and elevator pitches
Sunday 10:00pm - 11:00pm
Nick Rauch - is the owner and head producer at Atlanta based R.T. Crowne Records. They have produced and released projects in the pop, pop/rock, hip hop, country and RnB spaces working with both local and international artists. The label has licensed music to television and film projects such as Thick Skin (2020), Chasing the Sound: Major Lazer (2020) and The Fight for Haiti's Diaspora – A Conversation With Jerry Tardieu (2021). Nick is also a composer for the upcoming film In Memory Of (2022). Together with the team at R.T. Crowne Records, Nick stays busy working on new projects, finding new talent and looking for new sync licensing opportunities.
 
WEBSITE
Sunday 11:00am to 12:00pm
BREAK
12:00pm to 12:45pm
*NEW - NETWORKING BREAK OUT ROOMS
This is your chance to network live with your fellow attendees and industry pros.  Bring your links and your elevator pitches! (your mics and video on!)
---
The Restaurant
Hang out is in the restaurant today so bring your forks and your 'A' game.  You never know what can happen when you put yourself out there and have a nice meal with strangers.  Be open to new collaborators, new friends and hopefully deals!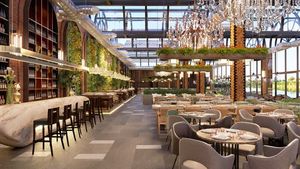 Sunday 1:00pm - 3:00pm
Robbie Hancock - In this clinic I will share some insights by analyzing & breaking down a song and instrumental cue that were recently placed in Films and TV shows. I will play the music, analyze the sync placements and then open my DAW to break them down and show you how I put them together.
Sunday 3:00pm to 4:00pm
BREAK
4:00pm to 4:45pm
*NEW - NETWORKING BREAK OUT ROOMS
This is your chance to network live with your fellow attendees and industry pros.  Bring your links and your elevator pitches! (your mics and video on!)
---
The Bar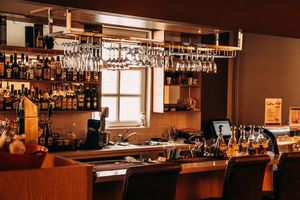 Now is a good time to start nurturing those trust relationships.  I hope you had an amazing weekend!  My sincere gratitude for attending the Sync or Swim networking event!   
Sunday 5:00:pm - 6:00pm (interview then Q&A)
Eric Campbell - is a songwriter, producer and sync licensing authority.  His music has been heard on dozens of TV shows including Keeping Up With The Kardashians, Love & Hip Hop, Real Housewives, Deadliest Catch, Chicago Fire, Shameless and more.  He's worked on-set as a songwriter for TV shows including Greenleaf and Step Up Highwater.  His lyrics and melodies have been recorded by a number of artists including Neyo, Musiq Soulchild, Bootsy Collins, Jekalyn Carr and Roshon Fegan.
 
-
Sunday 6:00:pm - 7:00pm TBA
Big Little Lions (Helen Austin and Paul Otten) -  These two are an award winning duo who were born out of a collaboration that won them a JUNO Award in 2014. Since then they have been cranking out infectious folk pop songs that are jam-packed with emotion and tight harmonies that sound like the product of two people working side-by-side instead of living in different countries. 
They have released 6 albums to date, which have garnered them awards including the CFMA Ensemble of the Year, Independent Music Awards Americana Single of the Year and the John Lennon Songwriting Competition Song of the Year. Their critically acclaimed music has appeared on the CBC's Top 20 and featured on shows like q and Vinyl Cafe. The duo consists of Paul Otten and Helen Austin, both hugely prolific songwriters - their music has been placed in hundreds of movie trailers, ads, network TV shows and on MTV.
7:00PM - It's a wrap!
If you have made it this far then congratulations!  You are a networking guru and you have sharpened your tools ready for more collaborations, deals, placements and money in the wide world of sync.  Thank you so much for attending and supporting the event and please join the Sync or Swim mailing list if you haven't already for future events like these, blogs, podcasts, clinics and workshops.  All the very best for your musical journey and future into sync licensing.
---